"Visionary Community Leaders agents to change Community Evolution"
How to improve your Performance as a Visionary Community Leader to be heard and be seen as the agent to change Community Evolution
"THE 3 MISTAKES THAT STOP YOU FROM HAVING THE RESULTS YOU WANT, TO LEAVE A LEGACY AS A SOCIAL LEADER"
If  you know in your heart that you are a 
"Visionary Community 

L

eader,  
agent  to change Community Evolution"
 You are not alone!
 Join me on my next launch:
"HOW TO BUILD LEADERSHIP ONLINE"
 to know more about
 "How to Improve YOUR Performance
as a Visionary Community Leader
to be heard and be seen as the agent
to change Community Evolution"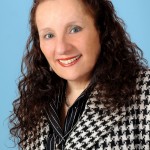 Esther Coronel de Iberkleid
"The Clarity  Mentor"
"Life Changing Coach"
If you are looking for:  
Connections with organizations and institutions
Funding to support your projects
Partners that understand you
Support from likeminded people in the world
A community of Leaders to interact with
With my launch you will discover:
      The mistakes that were holding you back

      How to connect with the right people
      How to implement a new mind set
      Which is the language you have to use to reach the people you are looking for
You will learn "how to":
 Generate the clarity you need 
 Connect the dots in your mind map
  Understand the power of Social Media and Internet
  Trust your new relation with technology
My passion is to support Leaders like you: 
Be heard and be seen through the channels and TOOLS available online
Develop your own strategies online with ease
Reach your goals with a Plan and a Strategy
Understand how to work to find cooperation, support and colaboration
Integrate your purpose, vision, mission and passion 
Generate wealth for your community
Understand the Legacy you are able to leave with the right TOOLS and support 
You are in the right place if you are:
  Confused by Technology
  Disappointed with yourself about using it
  Frustrated  by not finding the right support to be heard and be seen in the world

  Tired and  overwhelmed  by the amount of information to search alone
What I hear all the time from clients is:
 I am not going to be able to achieve it!
I already invested 1000´s of dollars with no results!
I lost hope!
I am giving up soon, this is not for me!
I am too old  for these tools!
My brain is unable to understand!
May be if I was 20 years old I would understand!
What do people say about my work:
Sergio Hernán Rovira – La Paz, Bolivia
Thanks to you Esther I know everything is possible in life and sometimes we see with our eyes instead of with our heart how will the future be. You changed my life from the first session. I felt and feel energized, big and that I can do things I believed were literally impossible since a session with you is a change of Universe. A new reality where nothing is unreachable, where all is possible and especially where there are no limits. Thank you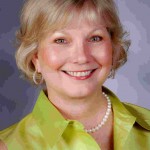 Christina Scheiner – United States
I met Esther Coronel de Iberkleid in a mastermind I facilitated with a group of women entrepreneurs who wanted to move their business forward.  I was amazed at Esther's knowledge of business and how to become a super successful entrepreneur, yet live a great energized lifestyle.  Esther's energy and clarity of purpose was a real asset to the group.  When Esther spoke we all listened.  Her insights in how to live a busy, yet balanced life was very inspiring to us all.
Christina Scheiner
http://RapidBusinessBuilding.com
I help heart-centered Women Entrepreneurs put their business on autopilot systems to create massive income.
http://youtu.be/OFeNnpc29j0  Kathy Beleny Coach
http://youtu.be/kfgzJkzhd1s  Jack Bartholomew Instructor Healing Arts
http://youtu.be/qcs01x8kTCI  Dr  Janet Taylor  US Chiropractor www.quantumleapdr.com
http://youtu.be/wog_PaUM2GU   Joyce Shing  Touch for Health Instructor and PKP Practitioner
 You are not alone!
I have helped 100´s of  Social Leaders like you easily:
Understand the elements you need to build leadership online
Improve your relationship with technology knowing where to begin
Understand how it works "Behind the scenes of the monitor", and
Attract the support you need when you are heard and seen in the world
Esther Coronel de Iberkleid "The Clarity Mentor" Life Changing Coach "My Journey Toward YOUR success – The Magic Wand of Life" "Transforming YOUR Life from the first Session"
http://about.me/EstherCoroneldeIberkleid
http://xeeme.com/EstherCoroneldeIberkleid
  Cel: (591) 730 07479 Email: 
naprexec4@gmail.com
La Paz  –  Bolivia 
www.clarityconfidenceandselfesteemnow.com
Cel: (591) 730 07479
Email: naprexec4@gmail.com